<!text1-1end>
Lighting retrofits significantly reduce the power needed for office lighting.

If your building has older lighting systems, you could experience these savings.

• 66% energy consumption reduction
• 66% energy demand reduction
• 100% of the light is retained !!!
• Qualifies for utility company rebate

For example, a Combination Lighting Retrofit available from McNally Engineers for 2' x 4' recessed fluorescent light fixtures with T12 fluorescent lamps (1.5" in diameter) and standard ballasts delivers the savings cited above. Also, in certain areas, this measure may qualify for a utility rebate of up to $34.00/ fixture.
<!text2end>
While the economics will vary with the installation, lighting retrofits generally can be expected to yield a payback between 0.8 years to 2.0 years -- depending on fixtures now installed and hours of use per year.

For more information about this and other lighting retrofit options, contact Jim McNally directly or provide your name and email address below.
<!text3end>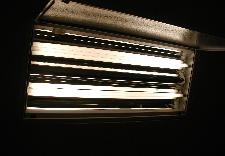 2'x4' fixture retrofit with reflector & 2 T8 lamps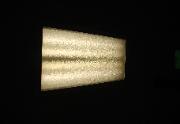 Retrofit fixture lens closed.
BudgetWorksTM , On-TargetTM, and Run-RightTM are trademarks of McNally Engineers, Ltd.
© 2007-2017 McNally Engineers, Ltd. All rights reserved.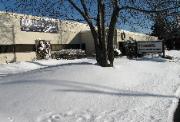 Retrofit Project:Gabriel Environmental Services, Chicago, Illinois

Retrofit Project:McNally Engineers' electricians installing lighting retrofit for factory customer [LBP Mfg., Cicero, Illinois].
Retrofit Project:Indian Hill Bible Church, Ingleside, Illinois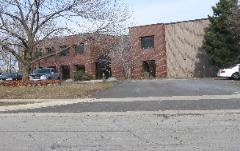 Retrofit Project:Solberg Mfg., Itasca, Illinois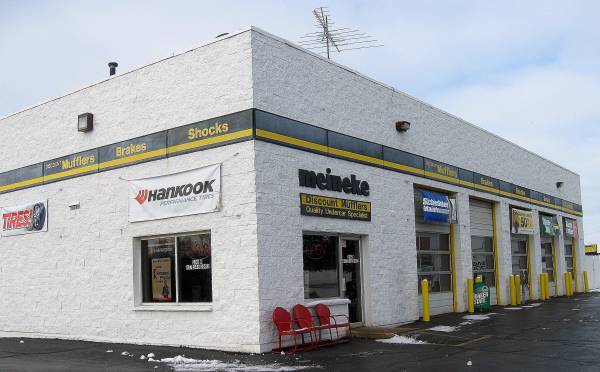 Retrofit Project:Auto Repair Shop, Round Lake Beach, Illinois

Retrofit Project:The Phoenix Company of Chicago

<!contentend>